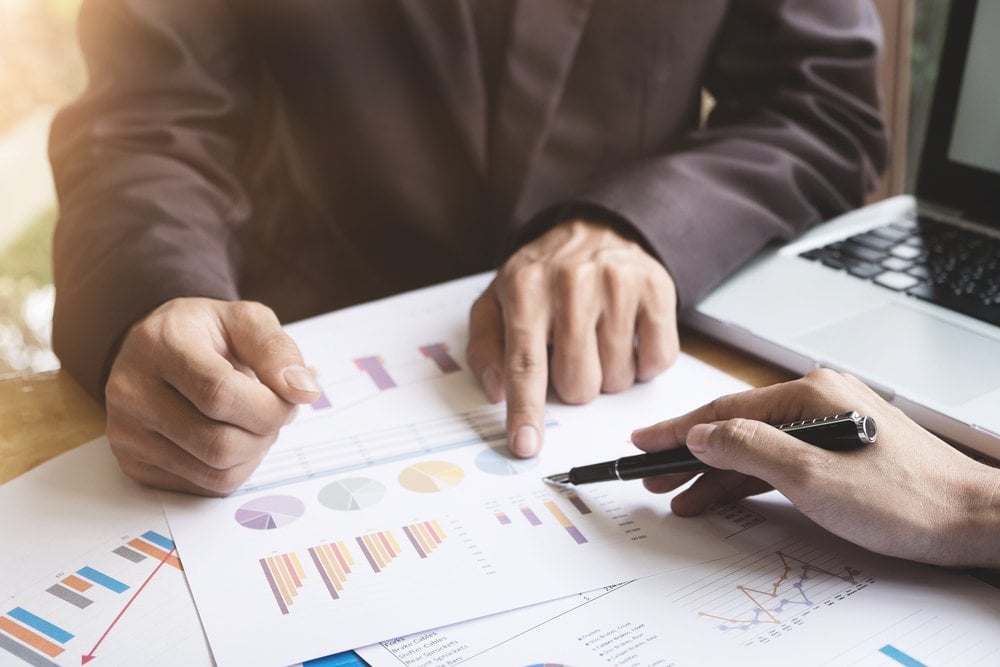 The road toward building a successful E-commerce company is long and daunting, especially for those that are new to this complexly structured field.
While the initial thought of many budding digital entrepreneurs is that a fully self-managed startup is the key to true independence in the world of business, attempting to stay above water with every facet of this process is near-impossible for a single individual.
Luckily, these are issues that many have faced and overcome, and with new software and services being introduced constantly, there are a variety of ways to automate the back-end of your business without losing your sense of control. However, this overabundance of choice can make things exceedingly difficult when attempting to find the automation services that work for you. That's why we have decided to delve into the wealth of eCommerce wisdom at our disposal, building a list of excellent automating services and programs that have benefited both ourselves and our associates over the last several years of online experience.
Competitor and Product Research
One of the most coveted abilities in digital marketing is being able to use your competitor's experiences in a way that is advantageous for your business. This is one of the many specialties of data extraction or data analysis services, offering you the ability to fully immerse yourself in the analytics, traffic and behaviours of a business and their clientele.
However, while there are ways to work through this process yourself, it is incredibly time-consuming, and can take days out of your schedule to make progress on a single site depending on its size. Luckily, there are companies that provide this service efficiently and effectively, giving you the opportunity to reap the many rewards of data extraction without making it a large portion of your work day.
These services can offer daily pricing and weekly top selling product reports, both from your major competitors as valuable marketing intelligence, and from leading distributors such as Amazon, eBay and Alibaba. This allows you maintain consistently up to date insight into eCommerce trends, which can be integral to keeping up with the fluidity of consumer needs.
Inventory Management
When providing products across a variety of channels and platforms, many e-commerce business owners with funnel all their inventory from a single source. This can be a job in and of itself, and constantly attempting to maintain stock levels while updating each channel's status can quickly become a grueling part of your daily ritual.
For those that need some extra support, but can't viably bring on additional employees, there are a multitude of services that offer automated inventory management services that can provide synchronisation and integration of your various sales platforms without a constant need for manual user input. There are many companies which have developed systems to provide you with a comprehensive, consolidated insight into where your inventory is selling best, allowing you to update your marketing strategies for improved effectiveness.
Customer Care
Due to the proliferation of these services in modern online business, specifically with companies that have completely moved from personal support to automated assistance, tools that are used to handle the customer experience have gotten some poor reactions in the past few years. Despite this, having a system in place to deal with basic queries, emails and other medial parts of client interaction are a necessary part of building your business.
To put it simply; If you are a growing business, you will not have time to deal with each query personally.
This can be a difficult area for many businesses that pride themselves on an impeccable user experience but having areas of your customer service automated is going to save you an insurmountable amount of time that can be put back into growing and developing as a company.
Having an automated program such as FreshDesk to handle FAQ queries, basic administrative emails, and quick clarifications is enough to maintain the smooth running of your business, while also ensuring that your customers are well taken care of.
While not comprehensive, this list should give you an idea of the many programs, services and software at your disposal when deciding to start or update your new eCommerce business.
It can be difficult to find the services that work for you, but for those that are willing to put in the effort, there is a lot to be gained with some simple digital digging.