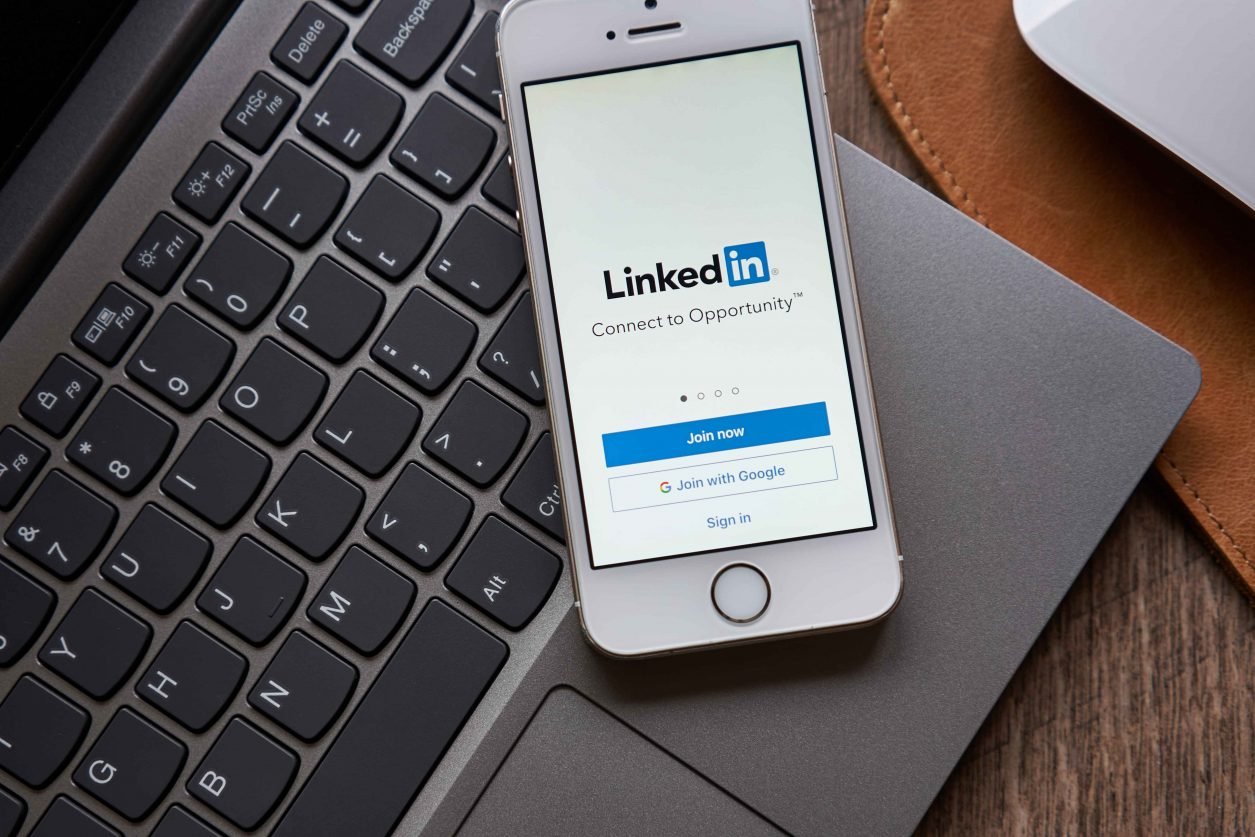 What is the biggest challenge facing a budding entrepreneur or business owner? Well, most of them struggle to generate good quality leads that can be converted into loyal customers.
No doubt, the advent of the internet in the 90s and subsequent birth of digital marketing has led to the adoption of diverse lead generation techniques. You can no longer rely on old way tactics like manual searching, saving to spreadsheets, cold calling, and promotional SMS. Perhaps you could change tact and focus on using different social media platforms such as LinkedIn for lead generation. LinkedIn has grown tremendously since its debut in May 2003.
LinkedIn started out as a professional networking platform, or so many people thought. However, the platform has slowly evolved into a mighty media for lead generation and brand building. It is not surprising that LinkedIn has so far attracted more than 690 million users from more than 200 countries around the world.
Of course, when you think of social media marketing, LinkedIn is not always the most obvious choice. However, this professional networking platform offers a goldmine of business marketing opportunities. According to Sophisticated Marketer's Guide to LinkedIn, 80% of social media business leads come from LinkedIn. It is so because LinkedIn is home to leading influencers, industry thought leaders and decision-makers.
With the right strategy, you can take advantage of this platform and grow your business. Not only that, but you can also use LinkedIn to build your website traffic and reinforce your brand credibility. No doubt, a robust LinkedIn lead generation strategy can transform your business. However, using LinkedIn to promote your brand can be extremely tricky. You have to seize the limelight without coming out as overly promotional.
The old ways of LinkedIn Lead generation
We're all in agreement that the advent of the internet has changed everything in our lives and business. Consequently, lead generation has too changed. Even so, the goal of lead generation remains the same, i.e., to find someone who wants to buy something you sell. It can also mean finding someone who can be compelled to take some action, whether they realize it or not.
In the past, lead generation meant educating potential customers who have never heard about your product before. But with the onset of the internet, buyers are informed. They have a pool of information at their disposal; they do their research. In fact, most of them are more likely than ever before to take the first steps toward a purchase on their own.
Here are some old school lead generation tactics and why you should not rely on them in this age and era.
1. Manual Lead Generation
Salespeople are a busy lot who spend most of their time taking sales calls. It is, therefore, extremely difficult for them to spend the little extra time they have doing any sort of manual research. This is how painstaking and inconvenient manual lead generation can be. The process is too time-consuming, and this will inevitably hurt their sales. It takes ages to find your ideal prospect details from the web and then manually find the business contact information of the person. For this reason alone, it is often advisable to avoid manual lead generation at all costs.
2. Using a spreadsheet to manage leads
Back in high school during a math class, we used to think, 'when am I ever going to use all these numbers in the real world?' well, you suddenly find yourself in the real world, only to realize that numbers play a vital role in what we do, especially in sales. The problem is many salespeople are right-brained, which means spreadsheets filled with numbers and formulas aren't all that inviting.
Surprisingly, there are many salespeople still using spreadsheets to manage sales leads, calls, and meetings. The truth is, there's a far better way to manage leads, and it's incredibly efficient. No doubt, the spreadsheet was the gold standard a decade ago, but not anymore.
It becomes even worse when you are using a shared spreadsheet. Sometimes you try to save your work only to receive a notice that the workbook is currently in use. You are now faced with a choice between closing out and losing all your input or saving a second-version of the file and promising yourself to go back and merge the data later. Of course, you rarely do, and your team ends up with multiple copies of a spreadsheet, each one carrying a part of the truth.
3. Using Chrome browser extensions to generate leads
Well, using chrome browser extensions aren't too old fashioned, but they can be dangerous. Chrome browser extensions could help you collect robust contact data. The problem is extensions can be downright malicious. Chrome extension often have higher levels of access to your computer resources which can be used by hackers to gain access to your private data.
The risks of using these old school techniques can be devastating. In fact, more often than not, there is an outcry from salespeople because they received that heartbreaking notification email that their accounts were banned. Even though some accounts get reinstated later, a couple of companies are never allowed to use them again. Once your account is lost, it will be hard to add connections back again. You also risk losing credibility when sending automated messages if your account is lost.
Thankfully, you don't need to use these old school techniques anymore. There are more effective and efficient ways you can generate your leads. Let's dive into how you can capture LinkedIn leads using the new methods.
The New ways of LinkedIn Lead generation
Lead generation is a game of numbers. It is not any other game of numbers, though; it does not involve one type of figure. Contrary to what many believe, the goal of lead generation is not just to generate more leads; it is to generate the right leads. As a salesperson, that's what you should be aiming at.
A recent court ruling that it's legal to scape LinkedIn for publicly available LinkedIn data, despite the company's claims that this violates user privacy, is a welcome move for the marketers. A San Francisco-based start-up, HiQ lab captures LinkedIn profiles. It uses them to analyze workforce data, for instance, predicting when the employees are likely to quit their jobs, or where skill shortages may emerge. This move had angered LinkedIn, arguing that the start-up was violating its user privacy policy. LinkedIn subsequently went ahead and blocked the company from harvesting profiles, but HiQ filed a case challenging the move.  The start-up won the case with a 3-0 decision-forcing LinkedIn to remove the block.
"There is little evidence that LinkedIn users who choose to make their profiles public actually maintain an expectation of privacy with respect to the information that they post publicly, and it is doubtful that they do," wrote circuit judge Marsha Berzon.
Here are the 3 most sophisticated ways to generate your linkedin leads
1. Optimize your profile for connection
Even though this may seem basic, the LinkedIn profile matters a lot. In many instances, you'll be connecting with people you don't know. For this reason alone, you need to make sure your profile is optimized as much as possible; otherwise, you could be marked as a spammer. To understand how important your LinkedIn profile is, you need to look at what LinkedIn users see. When you send an invitation to another user, they see a mini preview with your details like name, title, and the start of any message you sent.
People at this stage don't know you; therefore, you won't get many invitations accepted just from this. They are only interested in learning more about you. So, this is where you need to start optimizing. Make sure you use a professional profile picture. No one will take you seriously without one. Then write a descriptive bio and profile summary, customize your profile URL, and finally optimized your skills and add your accomplishment.
2. Use LinkedIn Sales Navigator
Capturing LinkedIn leads has been made easier with the sales navigator tool. It is one of the amazing tools offered by LinkedIn used to connect buyers and sellers in a unique way. Some of its amazing features include:
It uses an advanced algorithm to find the prospects best aligned with what you have to offer.
It has a relationship-building tool that allows a lead developer to continually move closer to the final goal of having the right lead.
Has the best sales insights to enable you to make the right decision
This is definitely, the right starting point if you are starting out as LinkedIn lead builder. It not only allows you to connect with your ideal leads but also sell to your prospects.
3. Use a LinkedIn data extraction provider
Use the LinkedIn data extraction provider to build a prospect list, which has personal information, company data, and email addresses. These service providers will do the massive lifting job for you; web scraping and combing LinkedIn company pages so that you can concentrate on other essential tasks.
The good news is you don't have to worry about getting your accounts banned when using these latest techniques. Time is money, so they say. This is especially true in the business world. Therefore, use these service providers, and you won't have to waste time on browser extensions or manual work.
Ask how Indusry Compete can help automate your lead generation and grow your business.